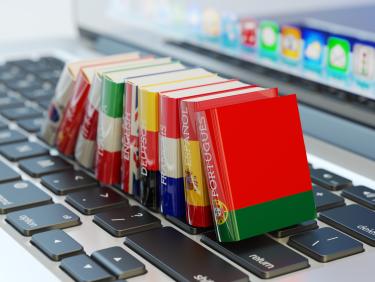 Faculty of Modern Languages

Faculty
At the Faculty of Modern Languages and Literatures at Heidelberg University, we deal with European and non-European languages, literatures and cultures from the Middle Ages to the present.

STUDYING AT THE FACULTY
The faculty's course program for the summer semester 2023 can be found on the websites of the individual institutes. Students in teacher-training programmes are also asked to take note of the information provided by the Heidelberg School of Education. For current information on the final examination procedures in the Faculty's Bachelor's and Master's degree courses, please consult the Web page of the Joint Examinations Office. General information about courses of study can also be found on the homepage of the University.

Internationalization
The Faculty of Modern Languages is continuously expanding its international profile in the areas of undergraduate and doctoral studies. In recent years, international Master's programmes have been created with the Universities of Salamance and Monpellier, the Pontificia Universidad Católica de Chile and Paris Sorbonne. In addition, the Faculty's institutions are involved in numerous ERASMUS and inter-university partnerships.

DOCTORAL STUDIES
The Faculty of Modern Languages offers doctoral degrees in various subjects and topic areas. During your doctoral studies, you will be supported administratively by the Office for Doctoral Studies. Financial support at various stages of your doctorate can be obtained through the Faculty's heiDocs funding programme. The programme of heiDocs events opens up opportunities for you to network with other doctoral students and broaden your academic horizons beyond your doctoral research project. The Faculty awards the title of Dr. phil. to those who successfully complete their doctoral studies.